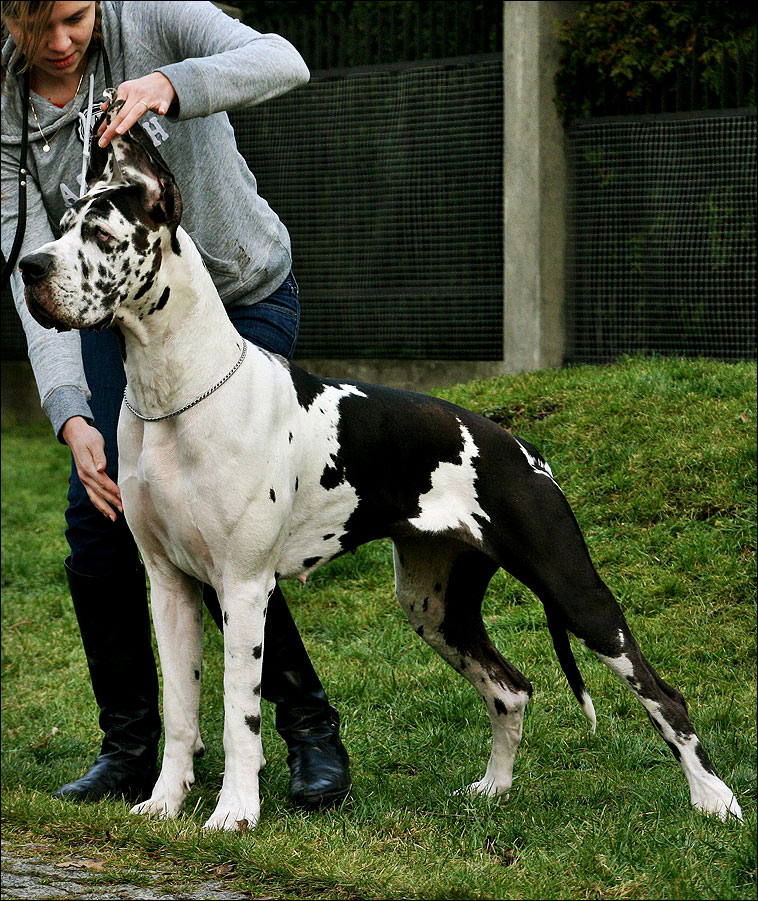 ---
Frania
passed away - September 27th, 2011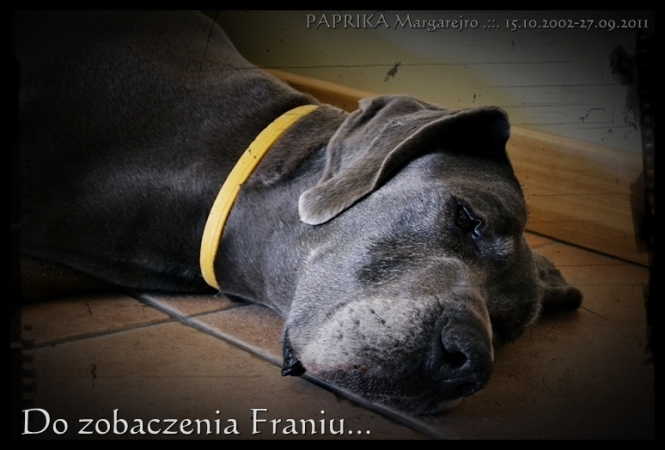 ---
DDC and EuDDC in Moritzburg, September 24th, 2011
A Great Dane festival. On the first day our
Dumka
ended up 4th in Champion Class judged by Mr Fransois Martin (France). The following day she scored 'Excellent' from judge Milan Krinke. Pictures by courtesy of Zuzanna and Aneta.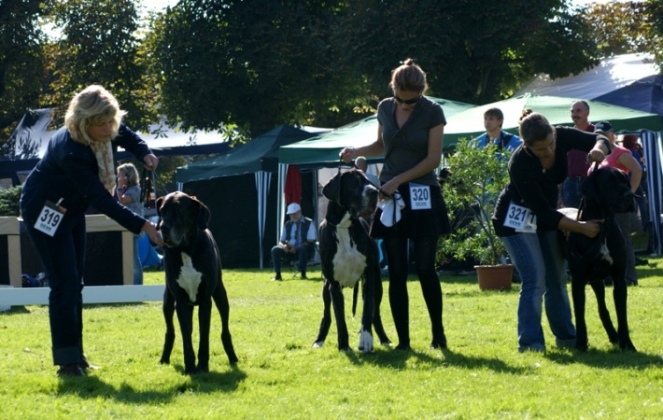 ---
The Champion Class August 21st, 2011
On August 20th and 21st, 2011 international shows were held in Bratislava. On the fist day
Dumka
was shown in Champion Class scoring 'excellent' and
Res.CAC
. The following day turned out to be even better when she received the
CAC
and
Res.CACIB
for which success credit has to be given to a young and talented handler, Klaudia Karłowicz who handled Dumka in the ring that day. Many thanks to you, Klaudia. Hopefully it wasn't our last successful cooperation. Pictures come from our private archive and by courtesy of our friends Zuzanna and Artur.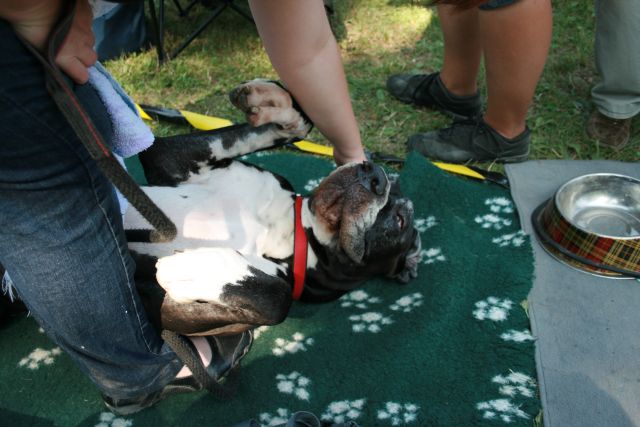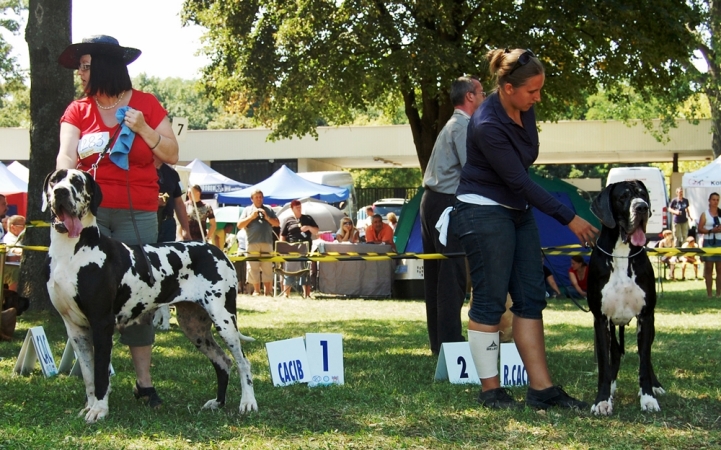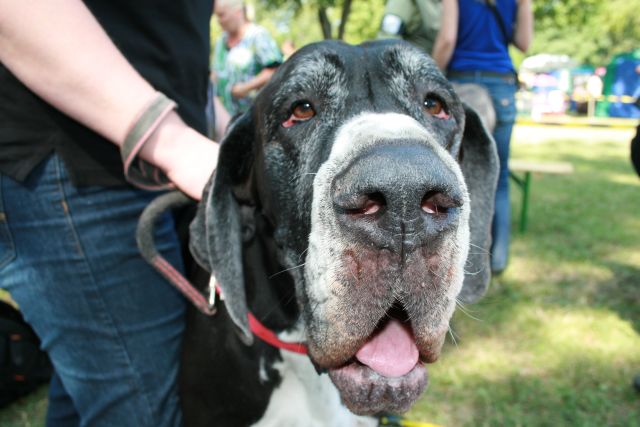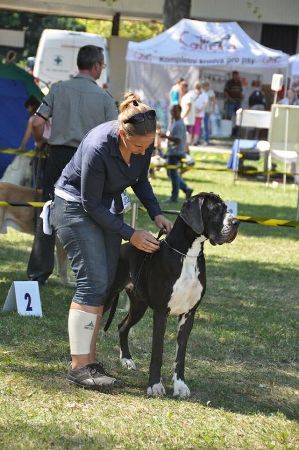 ---
World Dog Show in Paris July 7th, 2011
We went to Paris with
Dumka
who entered the competition in 'Open' class. Mme Marie Jose Labrousse, in the breeders' circle known as 'des Terres de la Rairie', was judging that particular class that day. Out of 16 bitches Dumka finished 4th!!!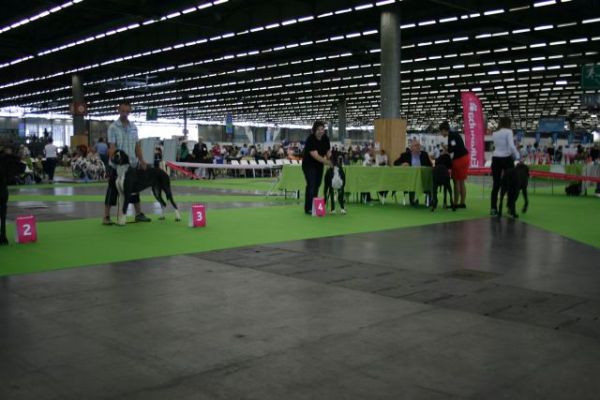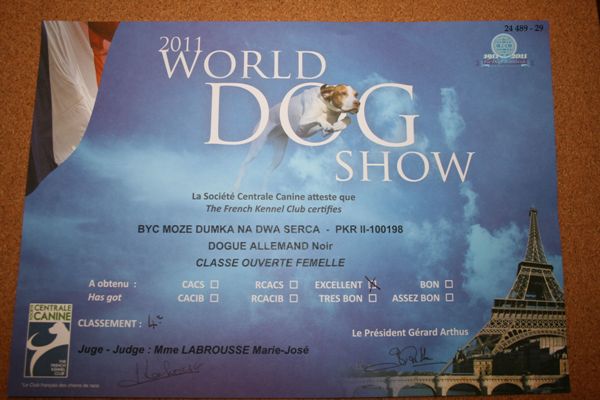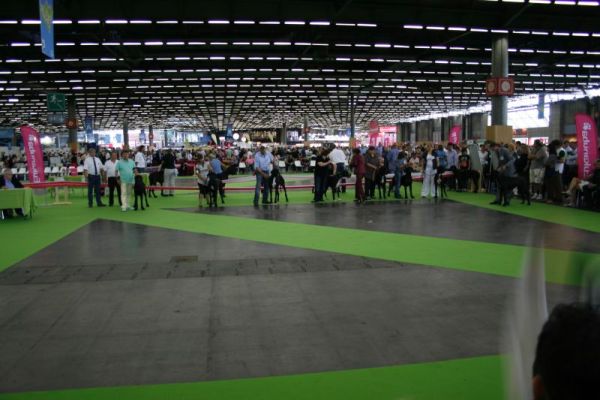 ---
Zuza 25.06.2011
Working Dog 2010 The results for the Working Dog 2010 contest were announced during the Greeat Dane Club meeting in the Czech Republic. In her class our Zuza (precious Zuza) was 3rd. She passed the ZOP exam! Shortly after that we took Zuza to Brno to seek our fortune there. The ZOP exam was set for June 19th. The whole event was neatly organized and the weather was also to our advantage - neither too hot nor rainy, so the day turned out nice. Zuza passed her first exam scoring 96 points out of 100.
---
Silver Medal May 22nd, 2011
Today Asia (
CÓRKA STEFANKI
) passed her PT exam and received a silver medal :)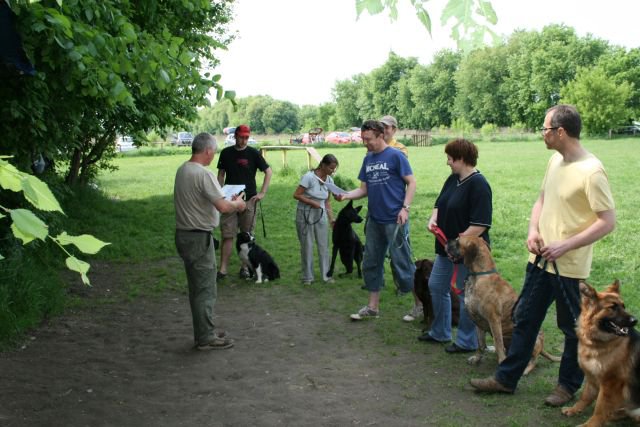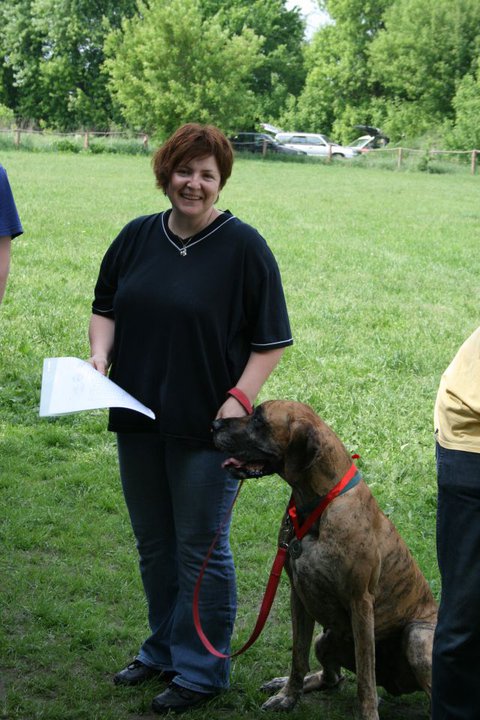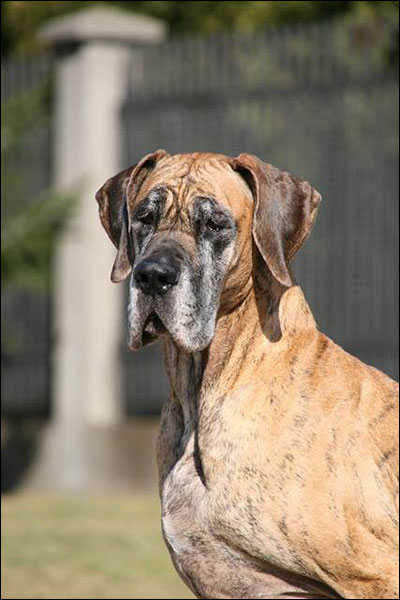 ---
Dumka 'The Polish Champion' April 9th, 2011
During a National Show in Nowy Dwór Mazowiecki
Dumka
won in the Open Class with the 'excellent'. She also won the
Winner
and
CWC
titles. Having achieved all that she met all the necessary requirements for obtaining the title of a
Polish Champion
. At the moment we are awaiting a confirmation. This is how judge P. Król justified his decision: "Elegant, with a pretty head, hefty front, pronounced chest, and perfect hindquarter motion. Presented in a professional manner." Thank you Ola for the handling and to you, Malwina, for the pics.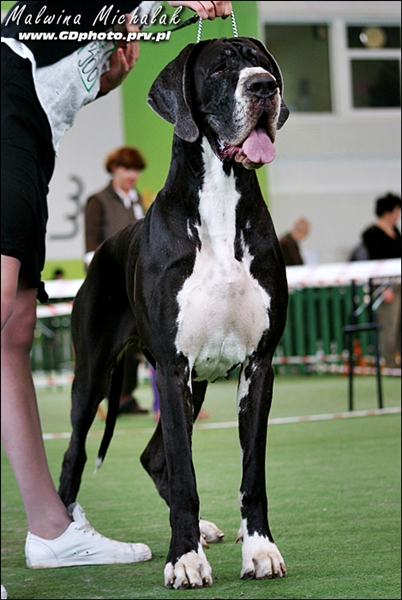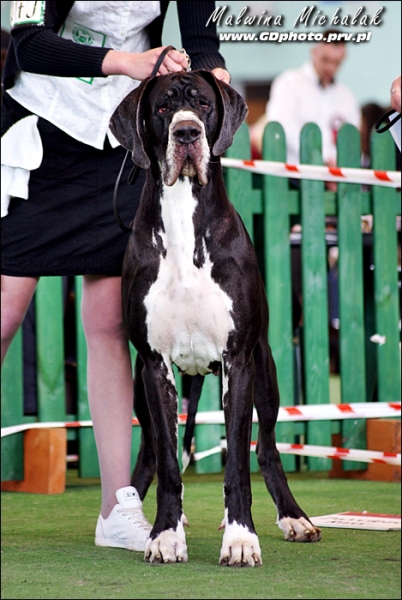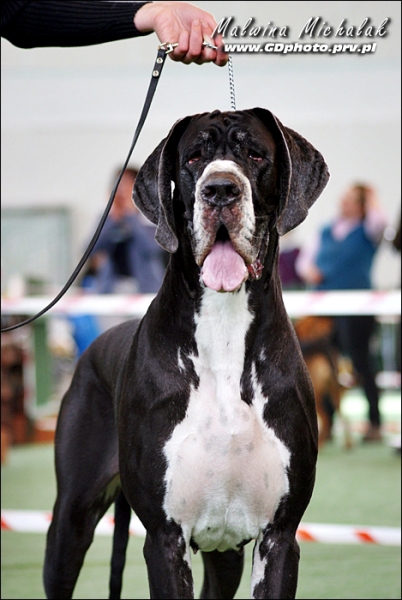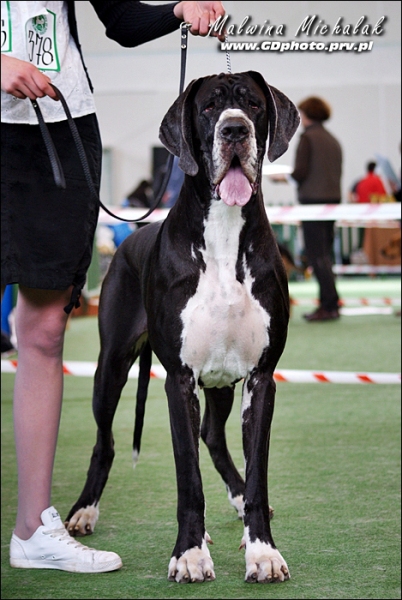 ---
International Show in Katowice March 18th 2011
First place was secured by IDEA Obrowska Tradycja whose gait turned out to be unrivalled that day. Congrats, Hania!
Dumka
ended up second with an 'excellent'. Below there is our footage from the show.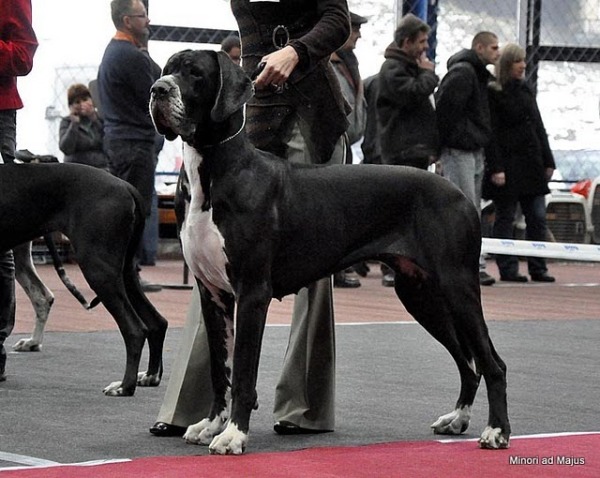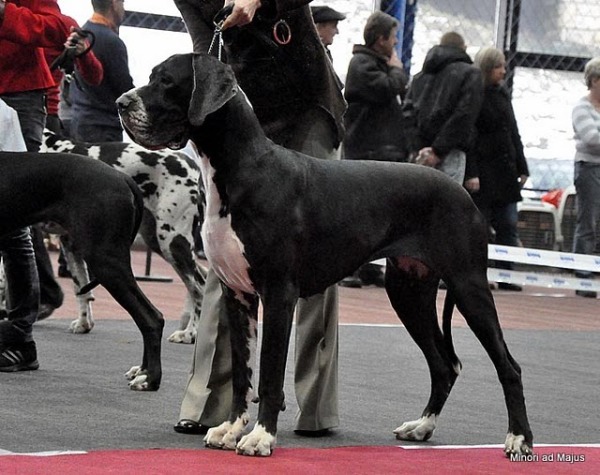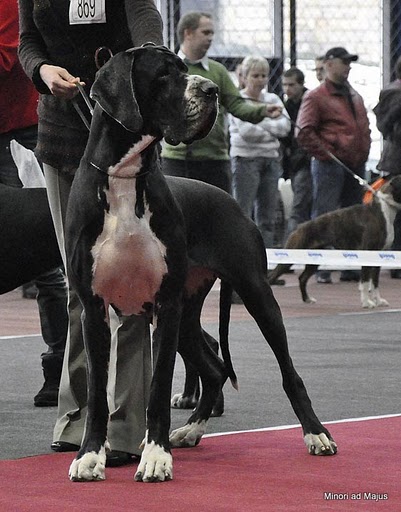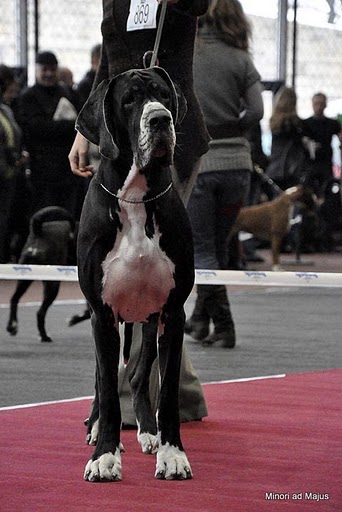 ---
A meeting with Dyngus March 3rd 2011
I met Dyngus :) Here is the footage
---
A Photo shoot March 9th 2011
Our girls were invited to Małgorzata Dudek's atelier for a photo shoot with Ania Piszczałka, a finalist of the Polish edition of Top Model. Matthew Lenartowicz took the photos. Other people working on the set that day were: Sebastian Flak, male models Michał Sadowski and Dominik Grzelak; Piotr Chmielewski (MUA), hairstylist Damian Siczek; Marta Joanna Baran, manicurist. Thank you for inviting us!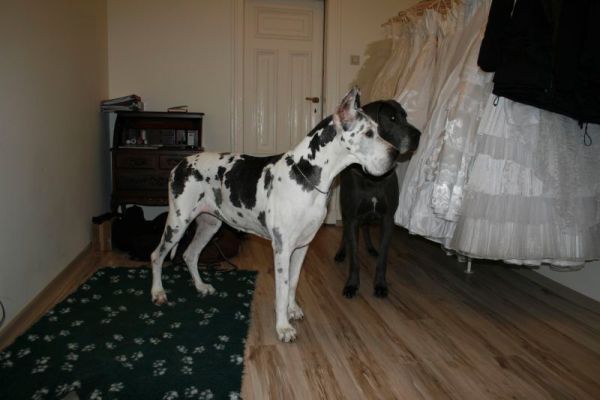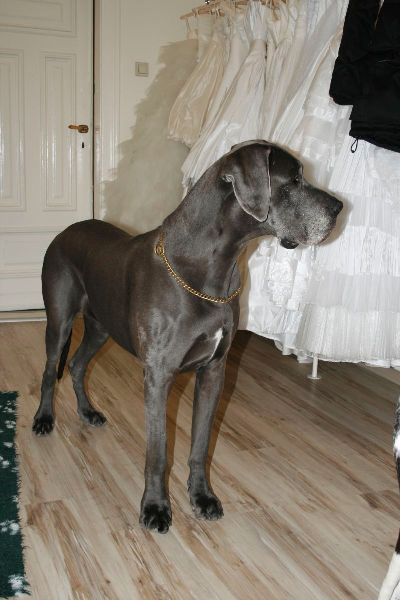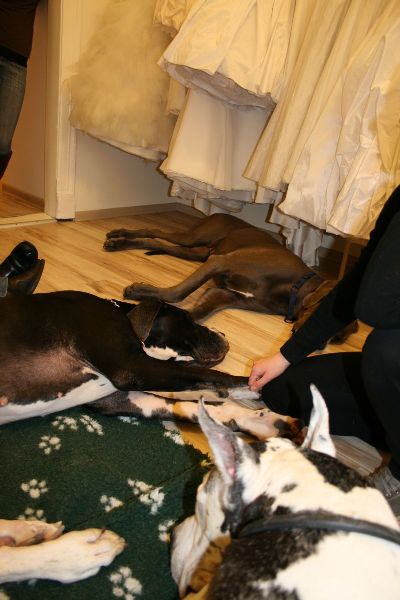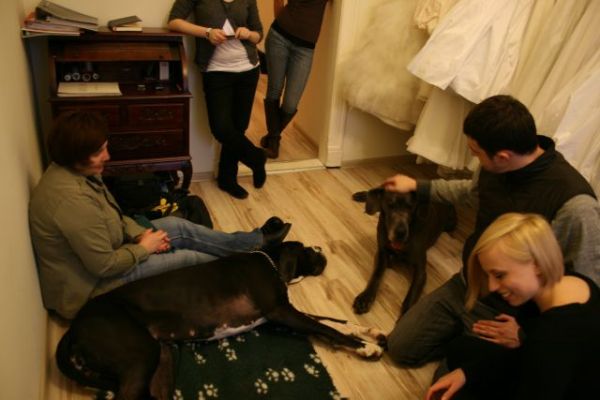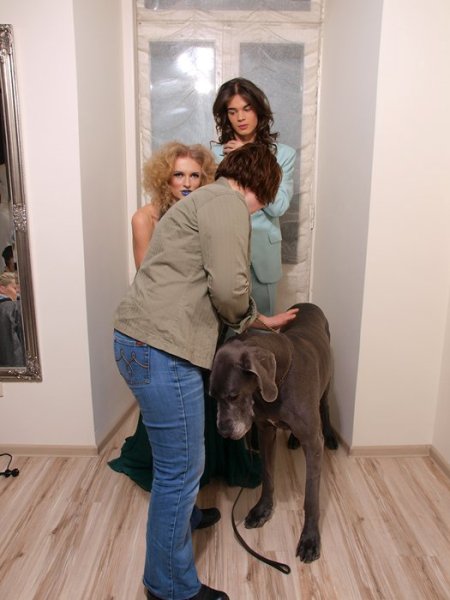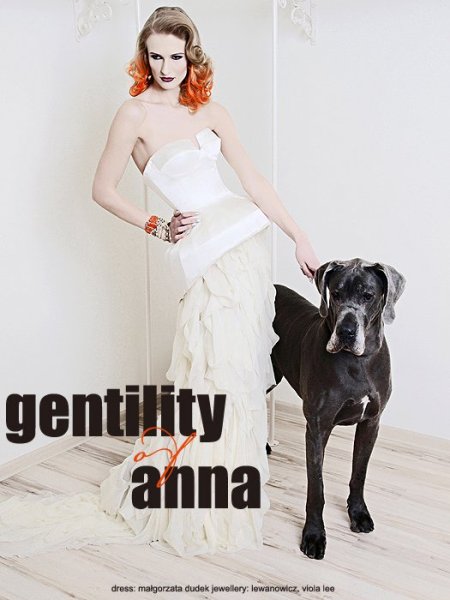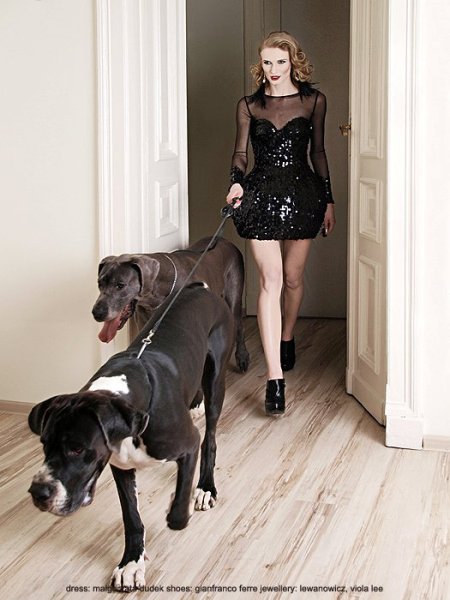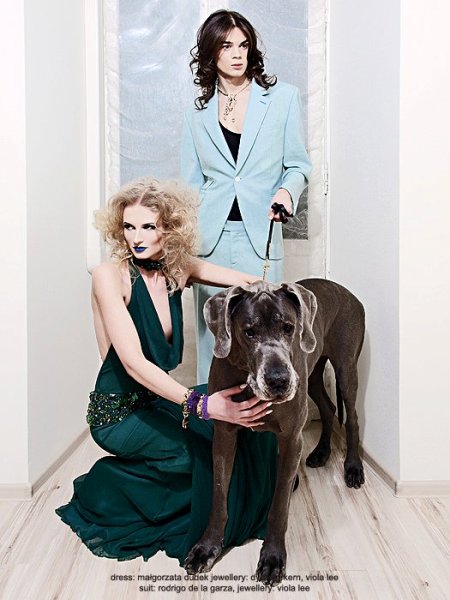 ---
Enjoy your meal January 1st, 2011