Before the snow covers everything completely, I'd like to wish you all a very merry Christmas, with the whole family near you, your dogs in the room and with a walk in the woods. And please remember that a dog is not a good Christmas gift for children. Click here for more details of the Prima foundation project.
A week after the Show in Poznań we went to the International Dog Show in Kielce. Our
(which is by the way her fourth in her two-year show history). After the show was over we went to Saria Kennel, where we saw beautiful puppies of C'EST MOI and ARAMIS, both dogs were imported from France from the Petites Vernieres Kennel. More info at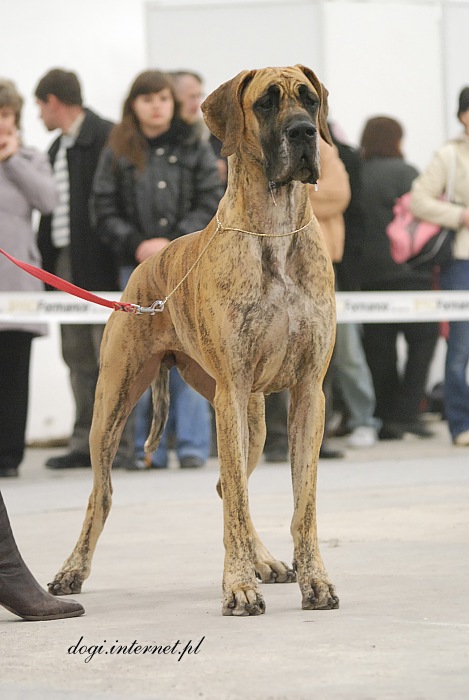 ---
POZNAŃ 08.11.2009 - ASIA
At the International Show in Poznań
Asia
in the Intermediate Class received her third
CWC
certificate and got her
Polish Champion
title. The picture was taken by Klaudia after the competition was over. For more pictures click here
http://cloudy.rox.pl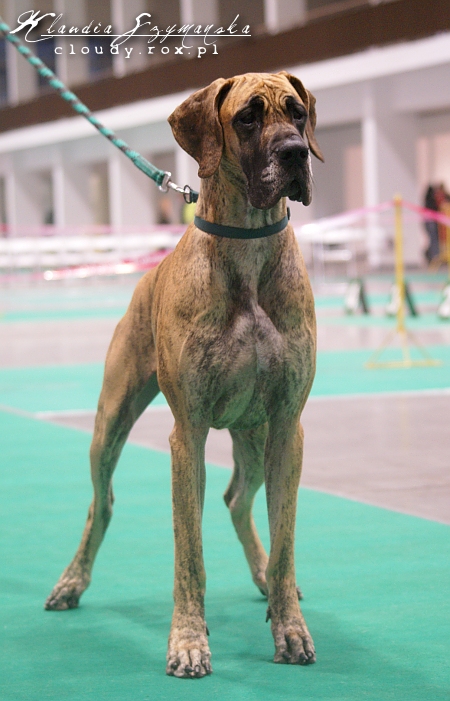 ---
05.11.2009 - ALA THE HOLLYWOOD STAR
You can see Ala in polish youth magazine "GIRL" November edition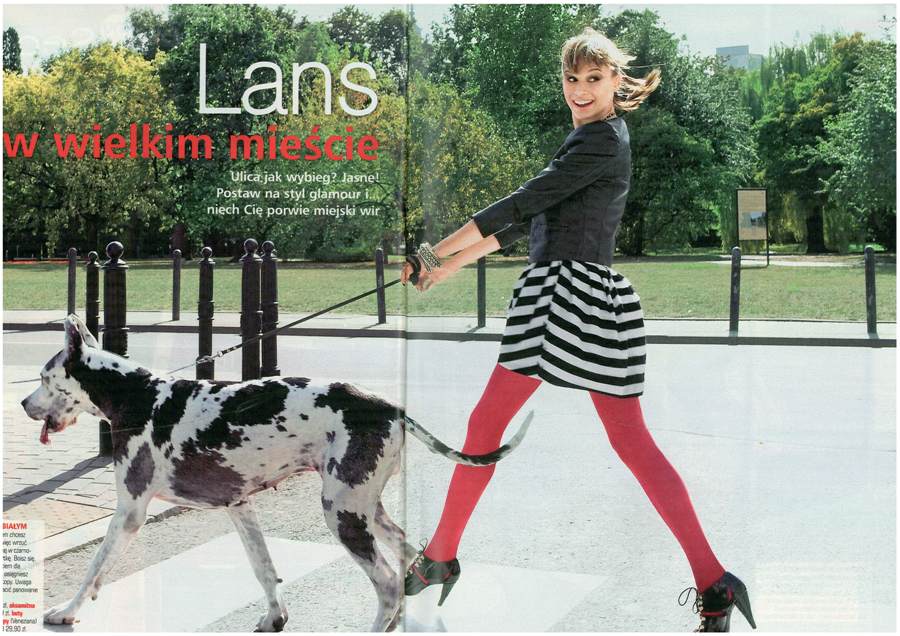 ---
Dumka 04.11.2009
Below pictures of Dumka taken by Ola.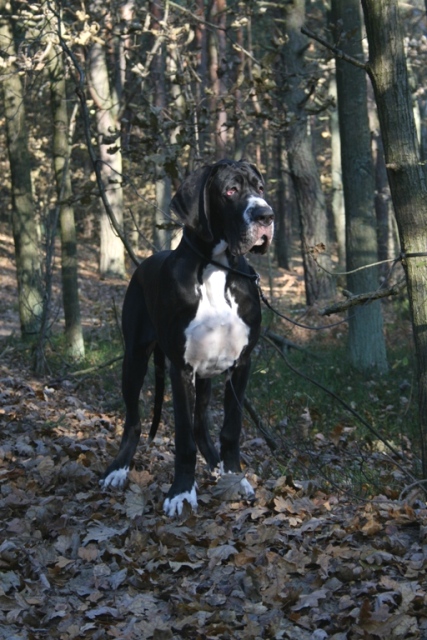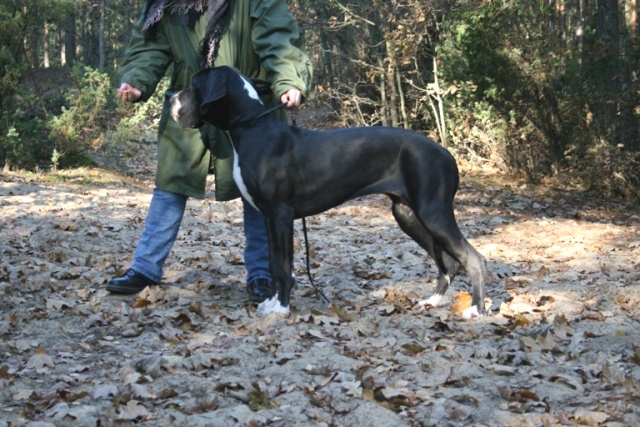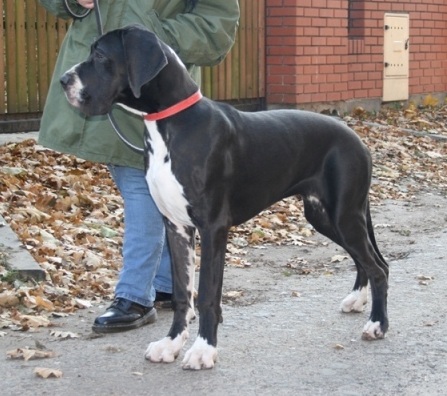 ---
Asia 29.10.2009
BELOW IS THE HEAP & ELBOWS CERTIFICATE. Pedigree note - PERFECT -
HD:A
and
ED:0
by Dr. Barbara Blenau.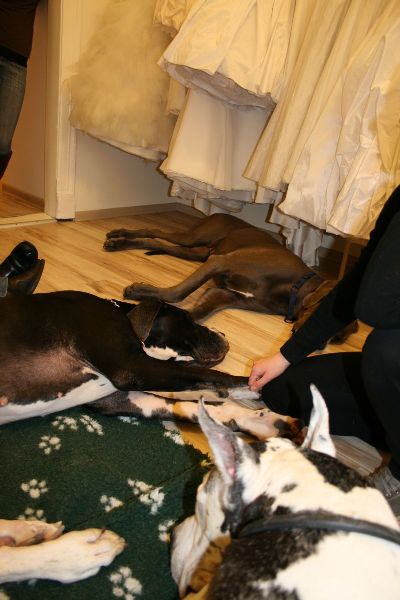 ---
VILNIUS 28.10.2009
We went of Vilnius again, this is the place I like to going back, not only for the shows, but for city, we love there. The show was lucky for
Asia
she received
CAC
, 2X
CACIB
and 2X
BOB
. For more photos go to:
http://www.greatdane.lt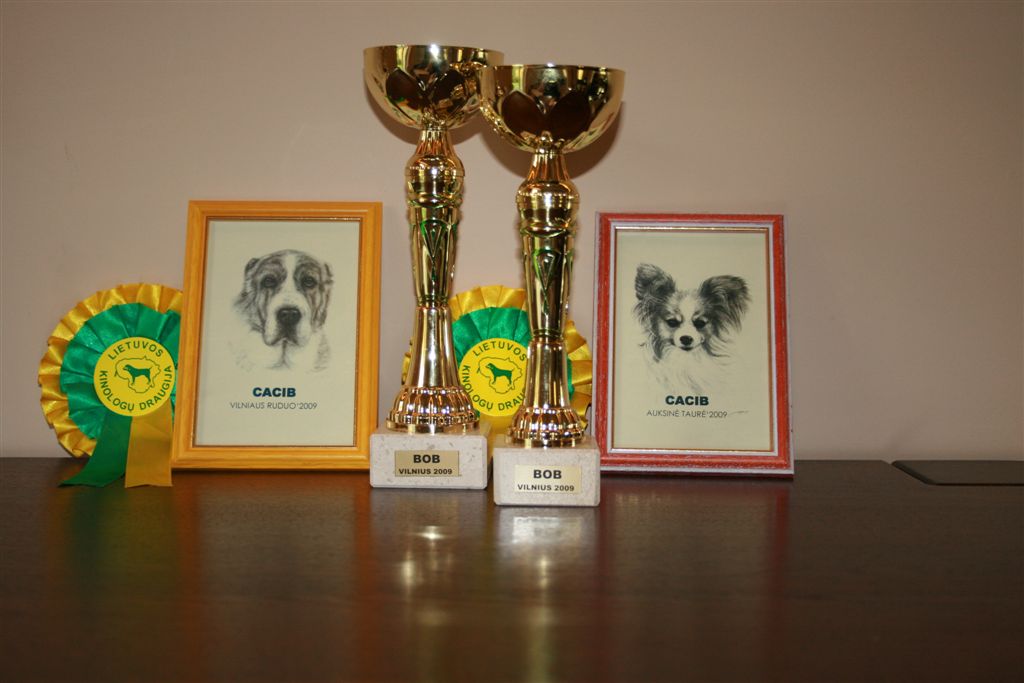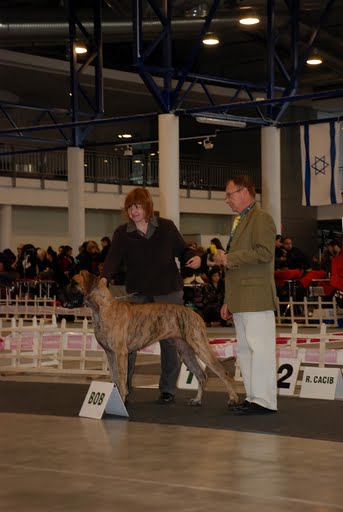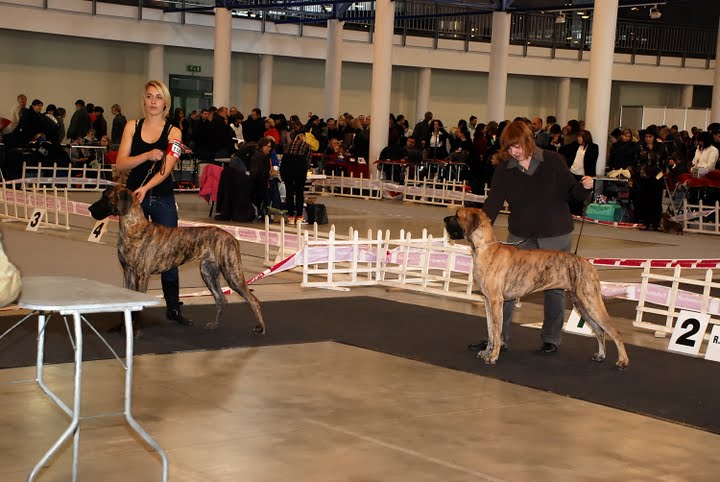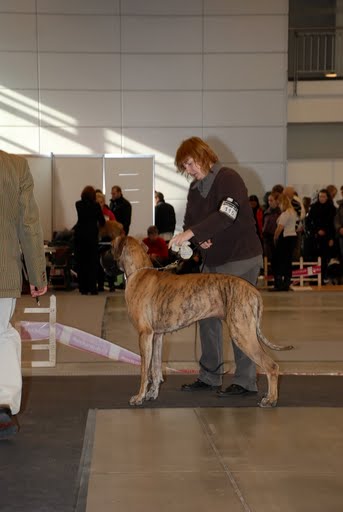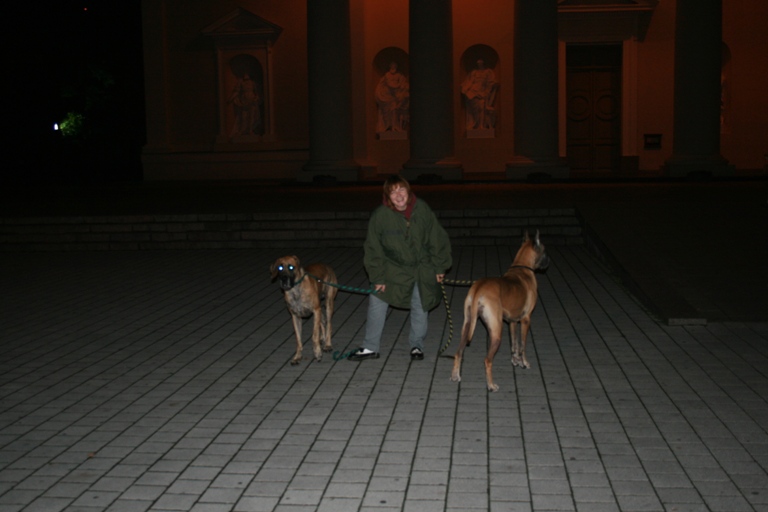 ---
MAMBA InterChampion ! 27.09.2009
Wrocław - Our
Bajeczna Olcia
vel Mamba got
CWC
,
CACIB
,
BOB
and it was completion of her
InterChampionship
. I would like to think you very much Pauline Roczniak from Pangea House to show our Mamba. On the same show
Asia
was 3rd in her class.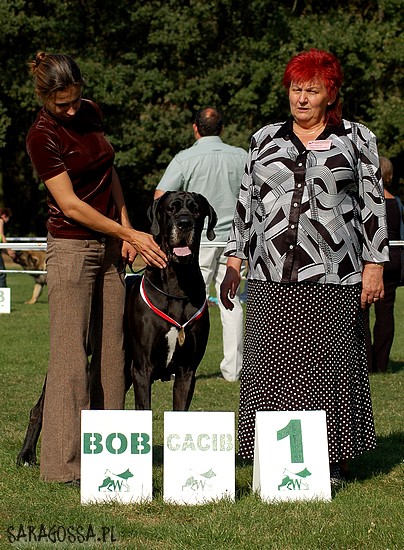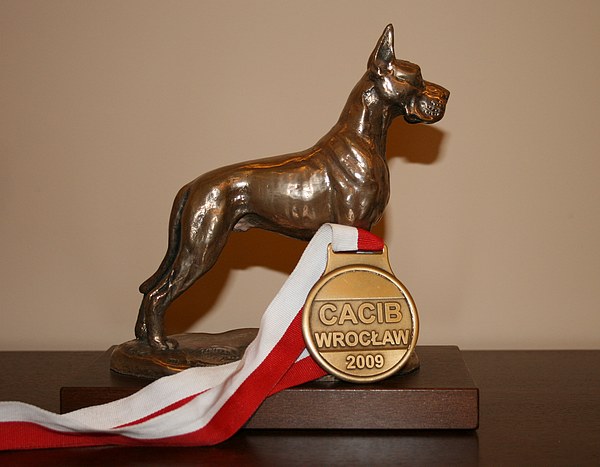 ---
Great Dane Club Show 20.09.2009
XXII GREAT DANE CLUB SHOW was 1st, in puppy class, for our
Dumka na Dwa Serca
, Netherlands Judge - Linda van der Vijver - Dumka was third with promising note.
Asia
at the same show was 2nd in her class with the VERY GOOD note - by Judge from Hungary Miklos Lavente. The best of show went to our best friend BAKALIA z Kuźni Napoleońskiej - CONGRATULATION. This day was full of lovely surprises for us, after many years, we met breeders of our Franek, now they are the owners of NIESAMOWITA TOSKA Oregon.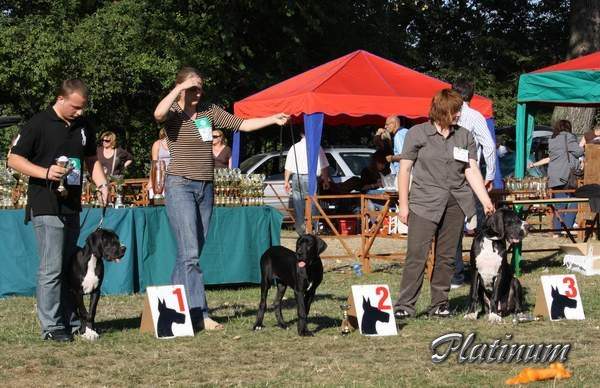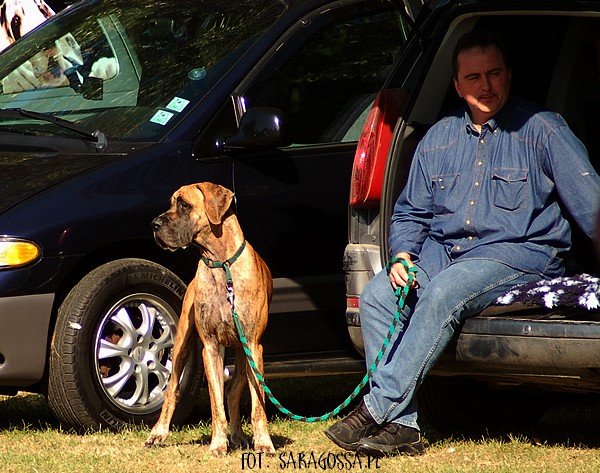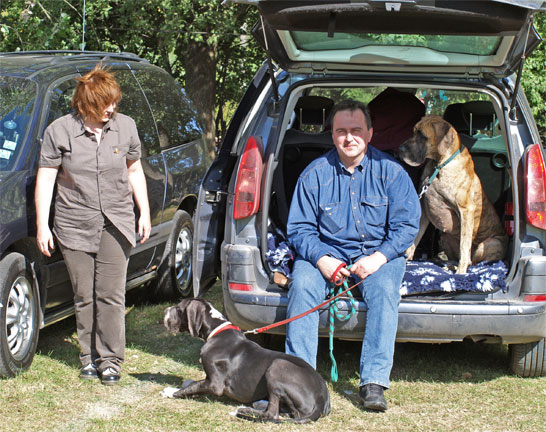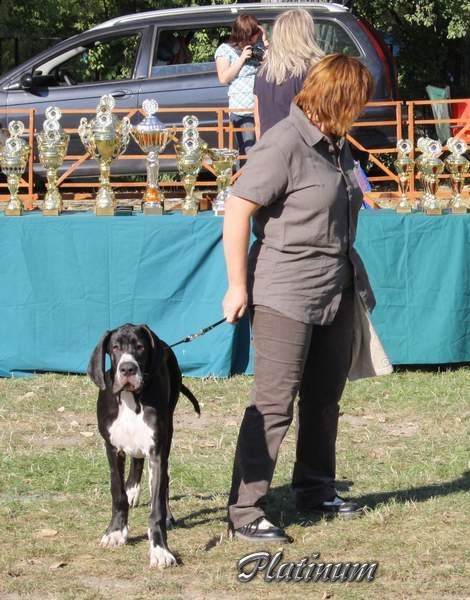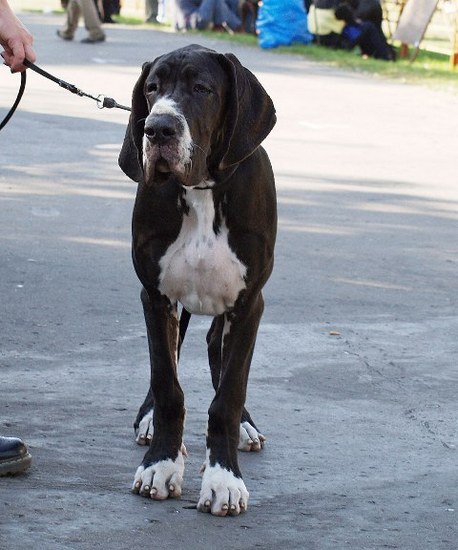 ---
The 3 generations 09.08.2009
The 3 generations.
Na zdjęciu
Ala
, 7 years and 7 months old, her daughter
Italiana
4 years and 6 months old and our youngest, granddaughter of Ala, at age of 4 months
DUMKA NA DWA SERCA
.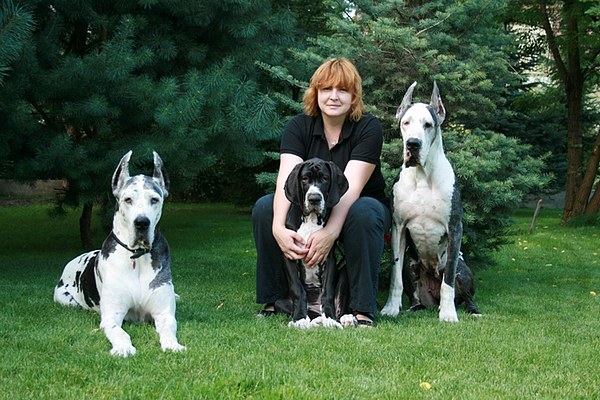 ---
Dyngus... 04.08.2009
I bought oil picture of Dyngus by Marta Mencel - money was donate to Great Dane Adoption Foundation BIG THANK YOU TO ALL WHO HELP OUR FUNDRAISINGS !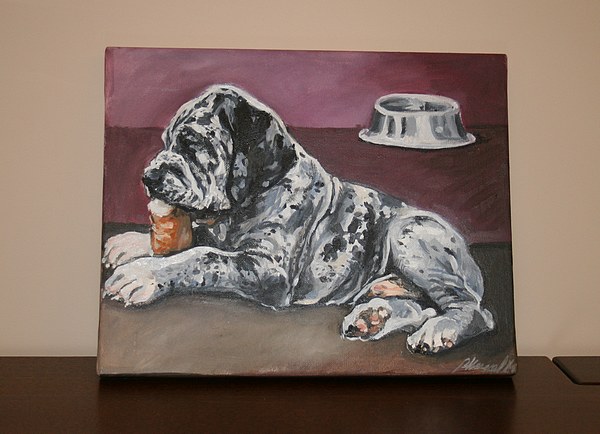 ---
ERFURT 13.06.2009
First Day - " National Show"
Asia
the only one got the best note - also she got
CAC/VDH
and
Best of Breed
Judge - Jos Orenbuch the head of Belgian's Great Dane Club presented trophy for BOB champions - and trophy went to .... ASIA... Second Day - International Show Asia got
CAC/VDH
,
CACIB
&
BOB
, but the trophy went to owner of MANSUR Armada.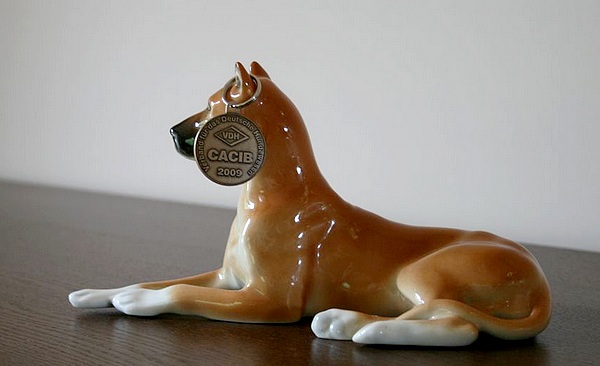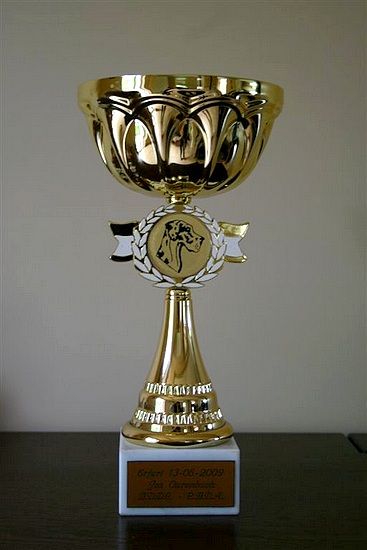 ---
Alberto 16.04.2009
We are very sad, dog from our breed house Alberto has suddenly passed away
...He was born first and "went away first" this is how We will always remember HIM...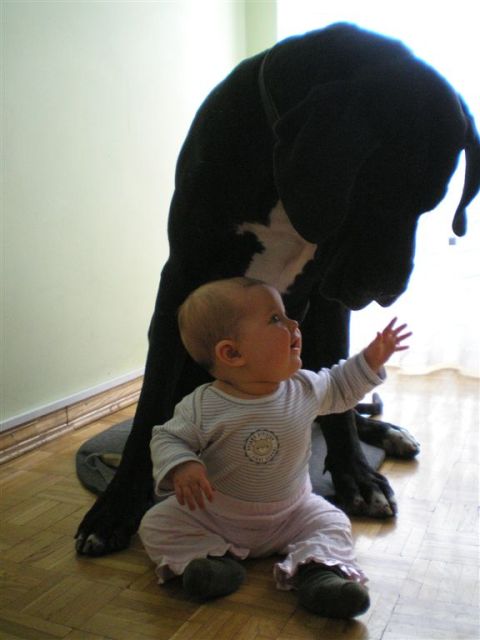 ---
International Dog Show - KATOWICE 22.03.2009
Judge - HORST KLIEBENSTEIN Byc Moze House presented: Stefanka & her daughter Asia
Stefanka
- got
CWC
,
CACIB
Asia
Junior Winner
,
Best Junior
and finally
BEST OF BREED
.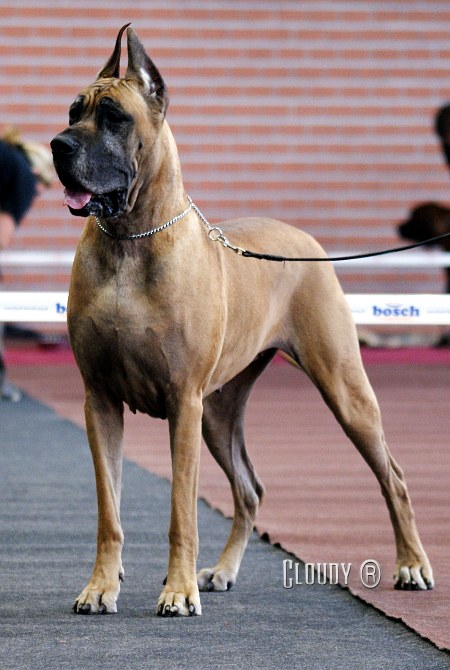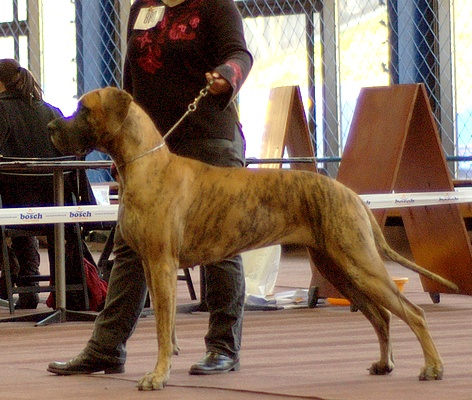 ---
WEEKEND IN VILNIUS 14.03.2009
Być Może BAJECZNA OLCIA
and
CÓRKA STEFANKI
Paulina & Fatum Pangea went to Vilnius. First Day - British Judge: ROBIN SEARLE all Polish group received "VERY GOOD". Second Day was much better - Swiss Judge: BARBARA MULLER, Mamba got
CAC
&
CACIB
, Asia
Best Junior
, Fatum
CAC
- which completed title "CHAMPION OF LITHUANIA"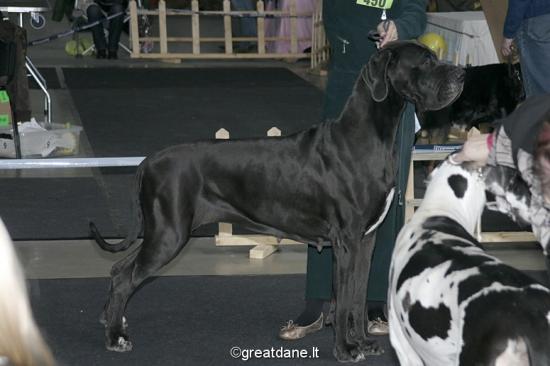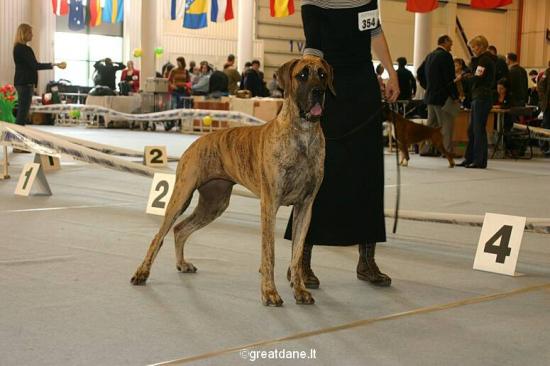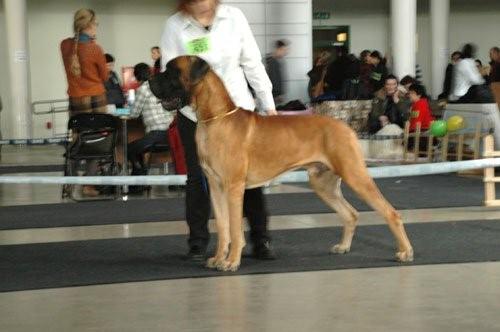 ---
Archives: 2018 | 2017 | 2016 | 2015 | 2014 | 2013 | 2012 | 2011 | 2010 | 2009 | 2008


---