title. His sister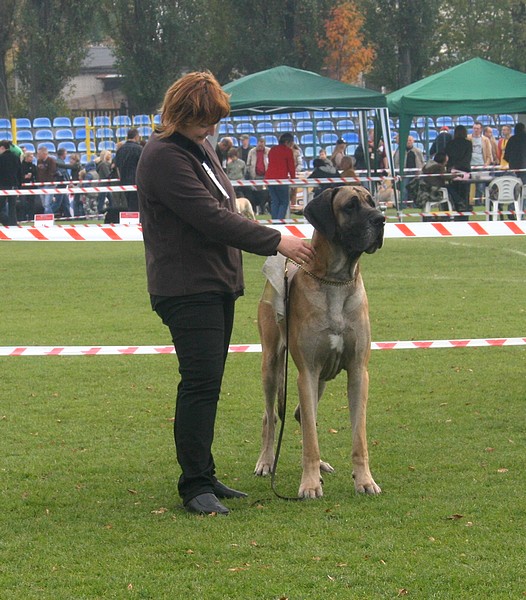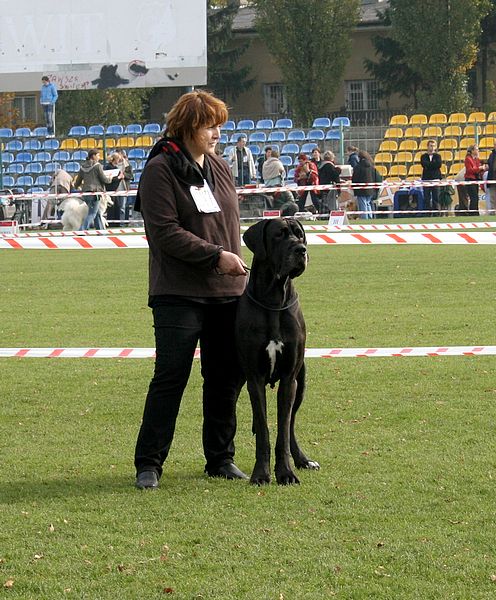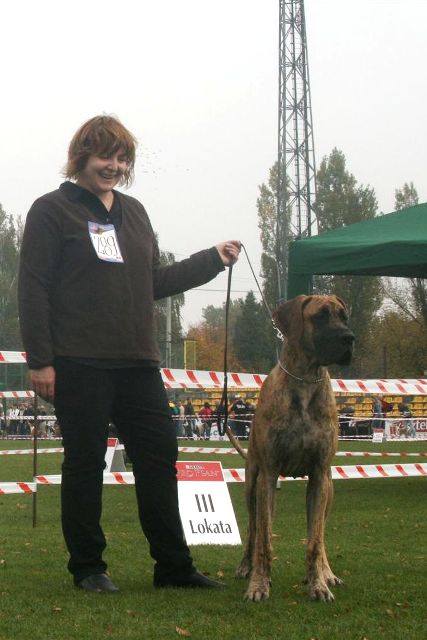 ---
International Dog Shows in Romania
Our trip to Arad, Romania turned out to be a great success for all of us. We are pleased to announce that
Italiana
concluded her
InterChampionship
and was awarded with a
Winner of Transilvania
title. In addition to all her successes,
Mamba
received her second
CACIB
and attained the
Champion of Romania
title.
Since watching "The Fearless Vampire Killers" film, I always wanted to visit Transilvania. Now I live under one roof with the Winner of Transilvania something I never imagined would happen. Unfortunately, we don't have any pictures from the Show but we did find an "in between the scenes" shot.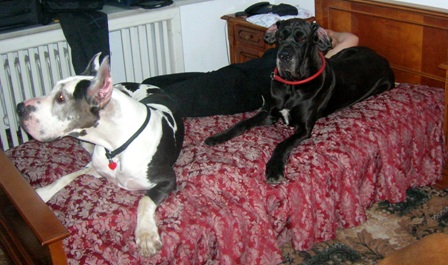 ---
Nationale d'Levage & EuDDC - Poigny la Foret
Asia
(Stefanka's daughter) and I left home to pick up Moniq and together we went to the dog show just outside of Paris. So we arrived at a beautiful and sunny spot called Poigny-la-Foret where prestigious dog shows took place. The first day was the French Club Show and the second, the European Great Dane Club called EuDDC. This was Asia's debut as well as my own debut as her handler. I think it went quite well considering the first day we got first place in our category and on the second day, Asia received the award for the best of puppies EuDDC and
I-BIS Puppies
!!!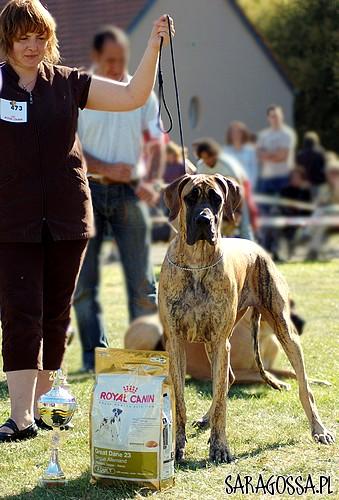 ---
International Show in Bialystok
In the meantime
Puzon
got his
CWC
,
CACIB
and
BOB
in Bialystok.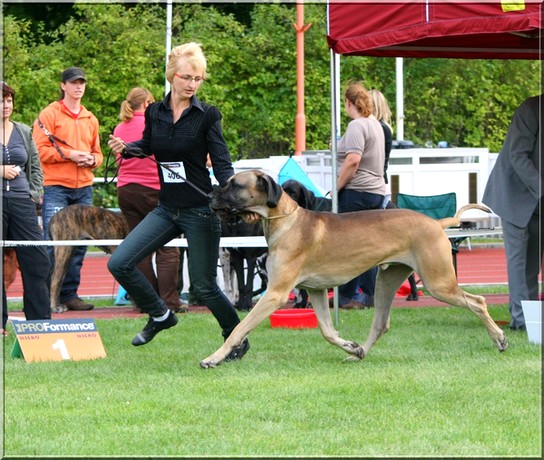 ---
31.08.2008 Italiana in Debrecen
Italiana
was showed in Champions Class under judge Giulio Bezzecchi (Italy). She got her
CAC
completing her
Hungarian Championship
.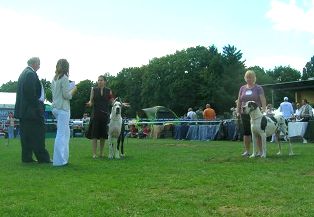 ---
30.08.2008 Mamba in Debrecen
Mamba grabbed
CAC
and
CACIB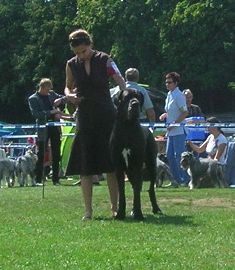 ---
International Dog Show in Sopot
There is quite a distance between Warsaw and Sopot, so to kill time Paula had an idea to write little poems about Byc Moze. The poetry was written by two teams as below.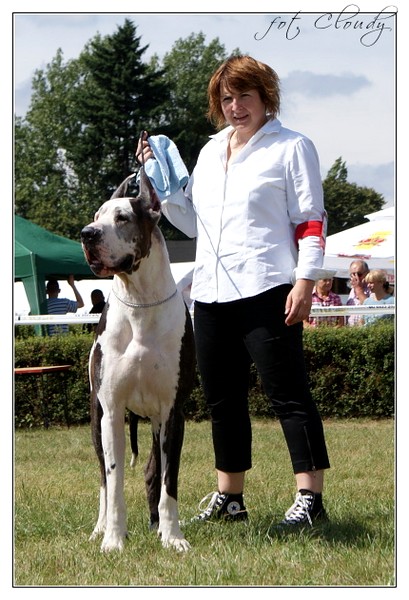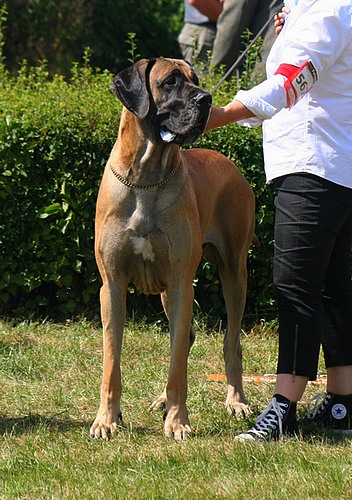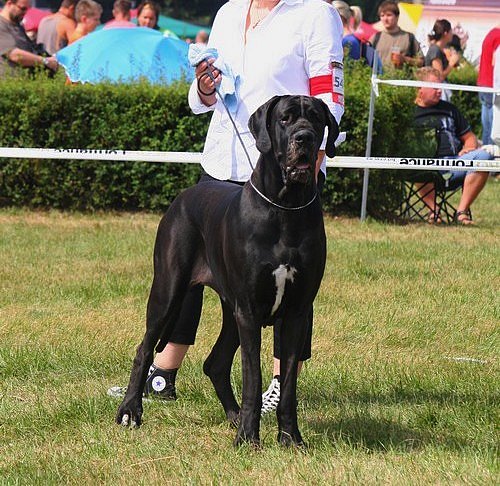 ---
ITALIANA - The Companion Dog 29.06.2008
The schooling is over.
Italiana
is my fifth dog to complete the exam. This time we got a silver medal:) We do not have any pictures, the camera was left at home. At least we have diplomas, certificate and the medal to remember our achievement.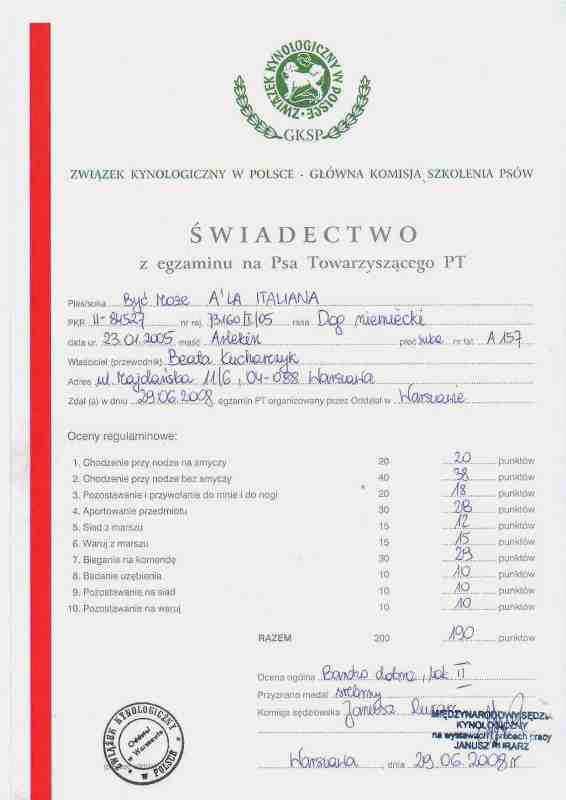 ---
International Dog Show in Budapest 11.05.2008
We left for Budapest. As always it was a wonderful show time, but after it was even better. I would like to thank all the polish team for the opportunity to be there, especially Iza and Darek.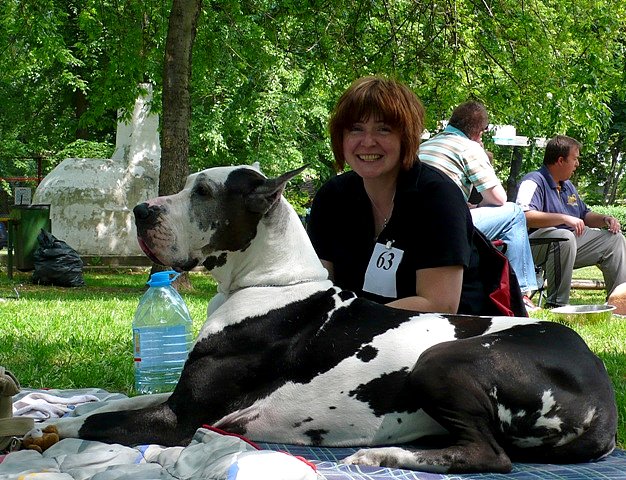 This is Iza and spotty Angelo Moloseum together with "stlolen" girls from Margarejro kennel. Unfortunately our "crime"; was discovered, so the girls came back to Poland with their owners.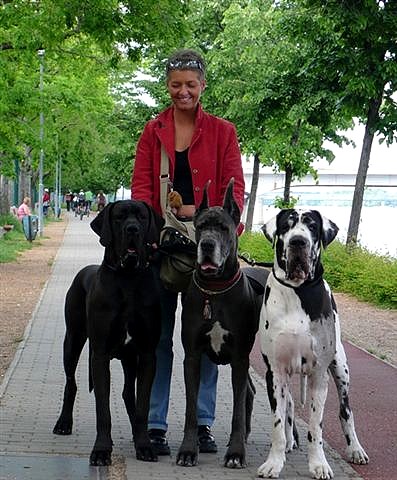 Oh! And something more... Italiana has found the love of her life heavenly Mareczek. Let me introduce my son-in-law, Welsh Corgi Cardigan and by the same time let me invite you to explore:
http://www.gratiasuperis.com/Nowosci.html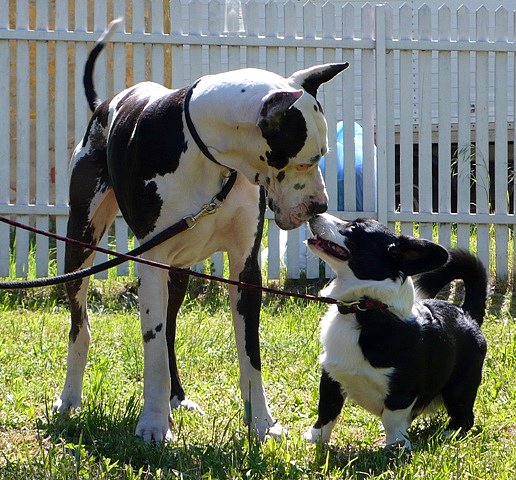 ---
Warsaw Obedience Competition 11.05.2008
BARBARZYŃCA W OGRODZIE
"He was the only "molos" in the class zero. He was very charming during his work, and considering his size he was so precise in every exercise. The exercise tempo nicely harmonized with his body mass." (source:
www.dog-sport.eu
)
---
International Show in Łódź 04.05.2008
BARBARZYŃCA W OGRODZIE
-
Res.CACIB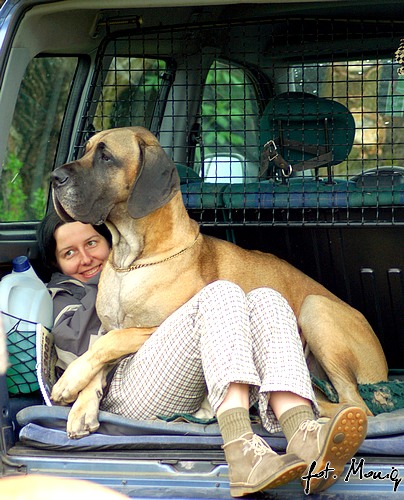 ---
National Show in Lublin 20.04.2008
BAJECZNA OLCIA
- I ex.,
Best Female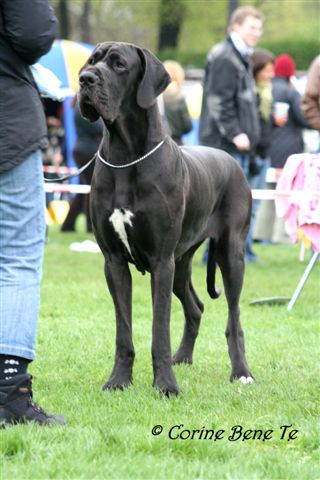 ---
National Show in Legionowo 06.04.2008
BAJECZNA OLCIA
- I ex.,
CWC
,
Best Female
BARBARZYŃCA W OGRODZIE
in Intermediate Class - I ex.,
CWC
,
Best Male
,
BOB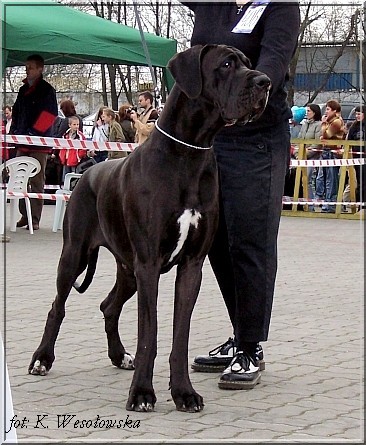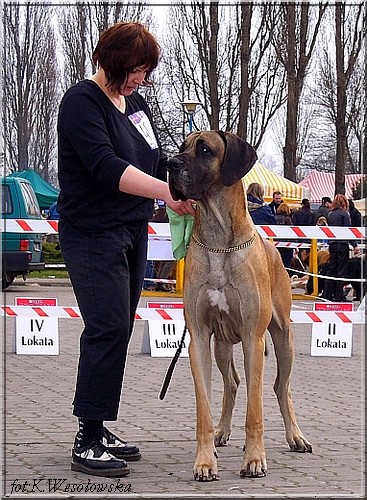 ---
Być Może BARBARZYŃCA W OGRODZIE 09.02.2008
On the February 9th,
Puzon
won the title of
Polish Champion
in the Youth class. We are so happy as you can see.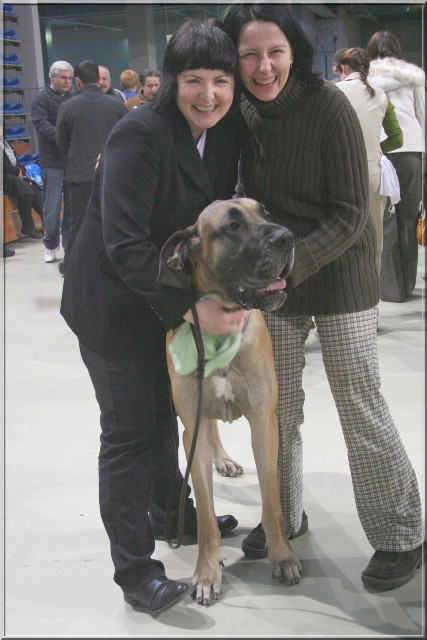 ---
Archives: 2018 | 2017 | 2016 | 2015 | 2014 | 2013 | 2012 | 2011 | 2010 | 2009 | 2008


---